Gone Rogue is back for the Edinburgh Fringe 2015, and we've got more to offer than ever before. Whatever you're into, we've got you covered.
THE CRAFT OF THE COOPER: ORIGINAL MUSICAL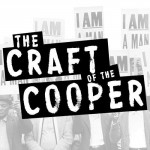 Gone Rogue present the debut musical from Olly Lewis and Alec Sleigh. Set during the Memphis Sanitation Worker's Strike of 1968, the Cooper family each face their own struggles in dealing with extreme poverty and the imminent demise of their dear father. Through the power of music, a story of reunion, retribution and revolution emerges. Take the hidden talent of a boy like 'Billy Elliot' and the social struggle of his family, and combine that with the emotional intensity and revelations of 'Blood Brothers'. This is The Craft of the Cooper.
DOGFIGHT: AWARD-WINNING MUSICAL THEATRE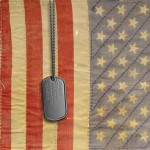 Striking reimagining of Pasek & Paul's modern musical masterpiece. Eddie Birdlace recalls November 21st, 1963, his last night in San Francisco, which promises debauchery for his group of young marines prior to impending deployment. The pinnacle: a 'dogfight' party, a dehumanising exercise to snag the 'ugliest' date for cash. But can he suppress all empathy for the sweetly idealistic Rose, or will his militaristic mentality unravel around him before war takes its toll? Scrutinising romance, warfare and humanity through a soaring 60s American folk-rock score, Dogfight is unmissable.
STRAWBERRIES IN JANUARY: SHARP ROMANTIC COMEDY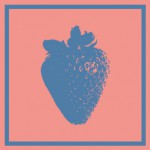 François can't quite decide if he's a hopeless romantic or just plain hopeless. When he meets professor Robert while working in the coffee shop, he decides to set him up with his ex-girlfriend, Sophie. Meanwhile, Lea is back in town, determined to hunt down her childhood pen-pal – but ends up finding a few more familiar faces than she bargained for. A sharp romantic comedy, Strawberries in January is about finding love where you least expect it.
UNCANNED LAUGHTER: FRESH SKETCH COMEDY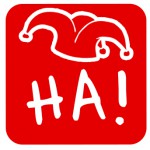 Join the Southampton Jesters and delve into the funny old world of sketch comedy. Featuring the very best of comedic talent from sell-out shows at the Annex Theatre. Sublime, silly, and surreal; Uncanned Laughter will use a large metaphorical tin opener to free all things funny and have you laughing all afternoon long. With its blend of fresh writing and Fringe veterans you can be sure your freed giggles will be in safe hands. A full 50 minutes of fast-paced, hilarious sketches awaits…